Learning about Topographic Maps
Now that we are within a month of our (surprise) move, I've been working on introducing the kids to our new home down South. You can call this a total parenting fail if you want to, but after spending a chunk of their childhood overseas the kids are still trying to wrap their minds around how big the United States is, and what role each state (and district!) has to play. Living outside DC has been a wonderful experience for us, but now it's time to branch out and explore more of this wonderful country!
NOTE: This article was written by Heather, the previous owner of Only Passionate Curiosity.
We're planning on road tripping from DC to our new home, so I brought out my trusty WonderMaps from Bright Ideas Press to explore more with the kids. Working with maps has always been something I love- there are a million different ways to map places and adventures, so I printed off a couple different maps for the kids to look at.
First, we checked out the political map and Doodle discovered the neighboring states. He's THRILLED that Florida is *right there* and we'll be close enough to finally visit Disney World. He's also pretty excited about New Orleans because we've watched the Princess and the Frog about a million times. I had him trace the border of the state with a marker, and we practiced writing Mississippi at the top of the page.
We wanted to learn more about Mississippi's rivers, once Bug pointed out that Tom Sawyer and Huckleberry Finn explored the Mississippi River. It turns out that the state is FULL of rivers, which thrills the kids. We all love the water (true San Diego babies at heart). Doodle traced all the river in the state using a colored pencil on a black and white map.
Finally, we looked at topographic maps of the region. Topographic maps left the kids feeling a little bit stumped- they understood that the differences in colors indicated a change, but it was hard to explain depth and elevation to Doodle and Little Miss. The concept was just a little foreign to them- not the idea that lakes and oceans get deeper and deeper and mountains are high- but that you can show elevation through color changes on paper.
I wanted to take this concept and help them see it and feel it, so out came our playdough! Bug, our oldest, decided he wanted to try and build an elevation map of the South, and Doodle decided he would just try to make a lake and a mountain with his playdough.
Using a WonderMap as a guide, Bug first laid out dark blue to represent the deepest parts of the ocean, and then layered more colors on top to show the landscape. He used clay tools to help him cut the playdough into more precise shapes.
After watching Bug's technique (and being lectured by his older brother on just how to lay the playdough in layers), Doodle gave it a try. He worked hard to get his dough nice and smooth and then he stacked it up. Both boys were very careful to not squish the playdough down too hard- they understand that there is nothing that makes Mama cringe more than the playdough colors being mixed together!
After we built these clay maps, I had Doodle map out his creation so he could see how he could show elevation with colors and lines. I think putting it back on paper after building a 3D model was important for cementing this concept for him.
You May Also Like:
Landforms Interactive Notebook
Curriculum-Free Geography? How to Get It Done and Have Fun!
10 Hands-on History and Geography Activities for Kids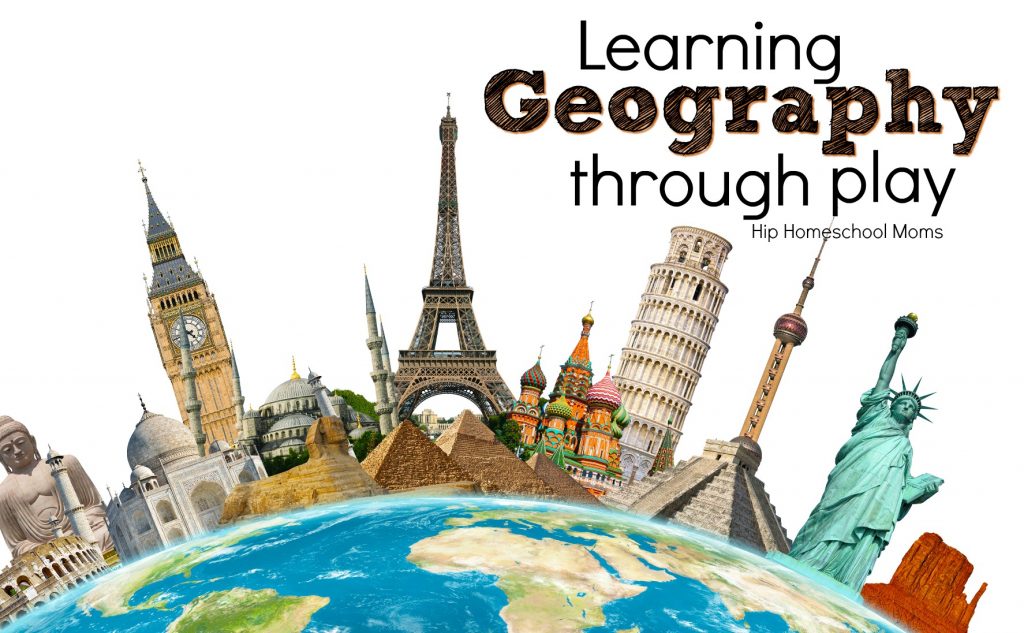 Learning Geography Through Play