Landforms Interactive Notebook Bundle
Today's printable is one of our favorites! Have you done many lapbooks or interactive notebooks in your home? If not, give them a try! You may find that you love them! They're a great way to have some fun with the information you want your child to learn. Because your child will need to interact with the information in several different ways, they're great for helping your child learn new information and for reviewing information once it's been learned! Leave a comment below and let us know what you and your kiddos think of the Landforms Interactive Notebook bundle and if you like using them.
Exploring Landforms and Bodies of Water
The first printable that's included in this bundle is our Landforms Interactive Notebook.
The Landforms Interactive Notebook includes several elements including:
Landforms Visual Dictionary
Mapping the Landforms of the United States
Interactive Notebook Elements
Using the Landforms Interactive Notebook is easy!
Many of these elements are open-ended. Use them in whatever way works for your children at their current ages and grade levels. I'm including some ideas below, though, to get you started!
Younger students can use the elements to simply label the landforms. For example, on the layer books, they can write what the landform shown is.
Older students can write the definitions as well, or they can use an atlas to write where an example of each landform can be found.
Do some research to find the landforms that exist close to the area where you live. Visit them if you can.
Or you can watch YouTube videos showing landforms in areas all over the United States or the world! (NOTE: Please carefully preview any online sites or videos before watching them with your children.)
If you really want to dive deeper into each kind of landform, choose one (or two or three…) landforms and have your child write a short report on it. Include information about how that landform came to exist (weather conditions, temperature, erosion, etc.), where it can be found, what kinds of plants and animals live in the area, how populated (or not!) areas with this type of landform tend to be, how the landform affects the ways people and animals live in that area, and so on.



The second printable in this bundle is our Visual Guide to Landforms.
This guide (not pictured) is handy for helping you (the parent) identify each landform. Here are a few suggestions for using it:
I know I sometimes forget the name of one landform or another, and this simple, one-page guide is great for helping me remember what each one is called and what it looks like in the interactive notebook/lapbook.
The guide can also be used as a review resource.
You could even get creative (We homeschoolers are well-known for that!) and use it in other ways! For example, maybe you'd like to make two copies of the guide and use then to make your own matching game. You could match picture to picture, or you could match the picture to the name of that landform.
The third printable in this bundle is our Landforms Layer Book.


How to use the Landforms Layer Book:
This layer book can be used for teaching and review.
Have your child color each layer (each layer is a different landform). While he or she is coloring, talk about how that landform was formed, the characteristics of it, and the things that make it different from other landforms.
Talk about why your child chose the colors he/she chose to color that landform. Is this a dry landform? (In that case, your child might have chosen to color it with colors like brown or gray.) Is it a landform that includes a lot of water? (Then it's appropriate to use colors like blue or green since those colors typically represent water.) Is it a landform that is rocky? Is it one with lots of vegetation? Talk together about these things as your child colors each landform.
For younger children, this layer book can even be a fun way to practice cutting with scissors and coloring. These are fine motor skills that need practice, and this is a great way to sneak in some practice!
Work on identifying the layers by size and putting them in order so the smallest one is in front and they get larger as they go toward the back. This way all of the layers can be seen.
Use the layer book to show to a parent, sibling, friend, or relative. Be sure to encourage your child to tell that person what he or she learned!
I hope you love the landforms interactive notebook bundle! Be sure to click the link below to go to the store to get yours!
Can you think of more ways to use the resources in this Landforms Interactive Bundle?
You May Also Like: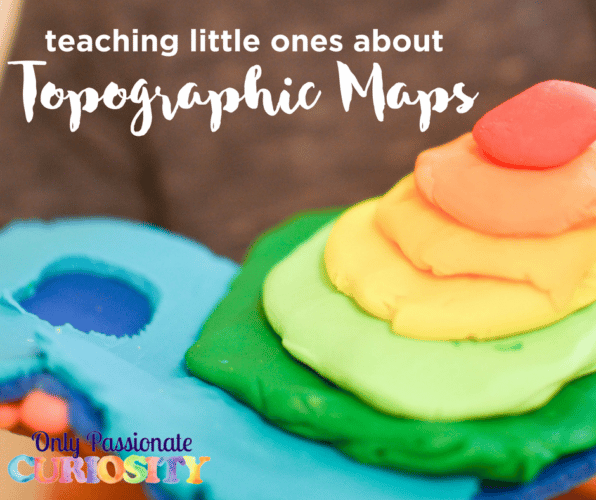 Teaching Little Ones About Topographic Maps
Curriculum-Free Geography? How to Get It Done and Have Fun!
10 Hands-on History and Geography Activities for Kids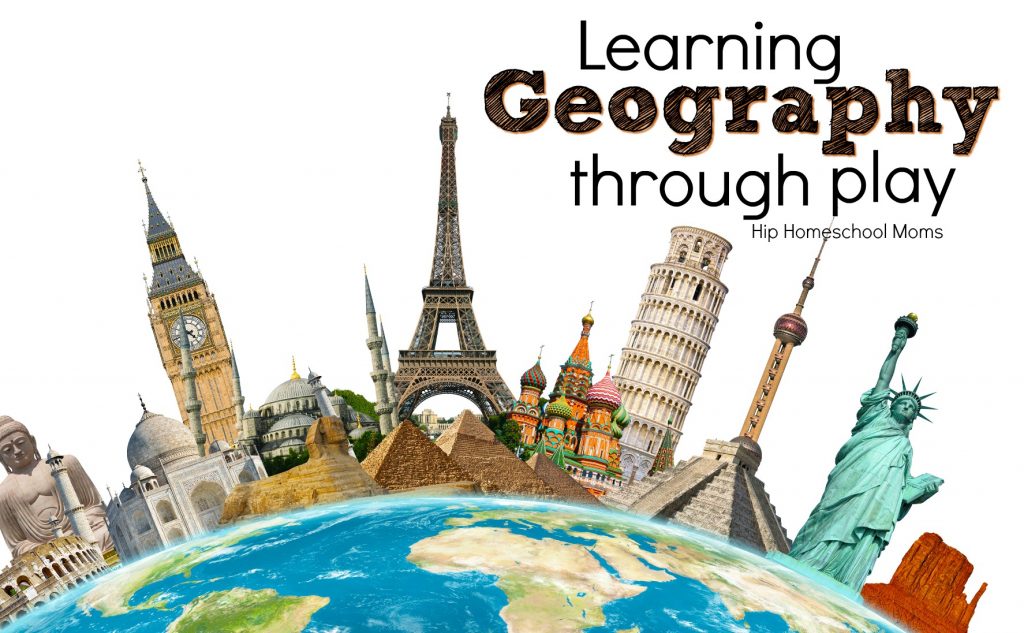 Learning Geography Through Play