5 Days of Free and Frugal Homeschooling: Social Studies
Free Programs for Social Studies:
History
American History from PBS
Free Timeline Cards and more from Hannah's Homeschool Helps Yahoo Group
Learning through history curriculum
World History teaching units
Classical House of Learning Literature History (History through Living Books)
Little City Kids Curriculum
Free Story of the World Resources
Story of the World 1 Schedule (mine 🙂 )
Story of the World 2 with Passport Middle Ages and Living Books
Geography
Geography Games
Government
Ben's Guide to US Government for Kids
The National Archives for kids
Culture
Current Events for Kids
Free Greek Mythology Flash Cards
Inexpensive Programs for Social Studies
Evan Moor History Pockets – we use this for history a lot- they have lots of information and notebooking activities to make learning fun!
Evan Moor Geography- Geography in a self teaching, workbook format.
The Complete Book of World History- This is easily a spine for a year or two of world history
The Complete Book of United States History- Ditto above, this is a very easy, solid way to teach American history
Liberty's Kids American History- Liberty's kids is to American History what Magic School Bus is to Science. You should have it, and it's only 10 bucks!
Horrible Histories- these books are hilarious, a little gross, a little irreverent, and VERY popular with 9-14 year old kids.
America The Story of US- another wonderful DVD for American history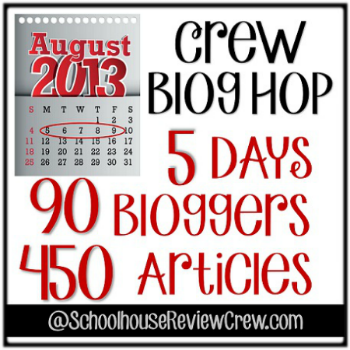 Don't forget to visit my crew mates and check out their 5 days posts! Everyone has a different topic!
Read all our Free and Frugal Posts!