5 Days of Free and Frugal Homeschooling: Science

Day 2 of the 5 days of Free and Frugal Homeschooling Blog Hop! Science is one of the MOST expensive subjects to teach. It feels like you just need so much to get it done. Luckily, there are some amazing programs that are free, or very inexpensive!
Free Curriculum:
Multiple Subjects:
MSNucleus has complete lesson plans for elementary students.
MIT has free classes you can use for high school or self education.
Free Science Fair type projects from Science Buddies.
Free science coloring sheets for elementary students
Biology
Mr. Q has a free full year life science curriculum. (and inexpensive programs for other science topics)
Explore the Tree of Life.
Understanding Evolution.
Bio-technology and anatomy lessons from the Howard Hughes Medical Institute.
Fossil and Earth Science Curriculum
Chemistry
Make Chemistry easy with the Periodic table of videos
Full Chemistry Curriculum from the American Chemical Society
Astronomy
NASA has free lesson plans on just about any space related topic you can think of.
Physics/ Engineering

Physics Quest has a yearly program that will send you a package with all the curriculum and equipment you need to do a unit study on physics- for free. They also have free physics coloring books to download.
Teach Engineering with these free unit studies.
Computer Programming from Computer Science Unplugged
Free Programming and Animation software for kids: Scratch (this is SUPER cool)
Free Video game programming lab: Kodu
Nature Studies
Free Geology curriculum from the American Geological Science Institute
The Nature Detectives– tons of free printables
Printed Science Curriculum under 30 dollars (that is still really *really* good)
*I own all of these, and can vouch for them!*
The Nature Connection– We've used this book as a full year science program. Its broken down by month, so your nature activities are easily planned out for you.
Building Foundations of Scientific Understanding- This book is complete, and very well done. It covers everything your child needs to know to have a solid elementary science education. (versions for K-2, 3-5, 6-8)
These Science kits are inexpensive, and very well done, with clear instructions and explanations of the activities.
Snap Circuits are the easiest way to get kids interested in learning about electricity. If you have a little wiggle room in the budget, I can't recommend the educational pack enough. It's all reusable, and worth it's weight in gold.
For elementary students, Lets Read and Find Out science books can be used as a spine. Each book includes a hands on activity.
Don't discount the power of The Magic School Bus– We have also used these videos as a core science curriculum, and expanded on the videos with a little reading and hands on projects.
Ellen McHenry has some amazing, creative science programs.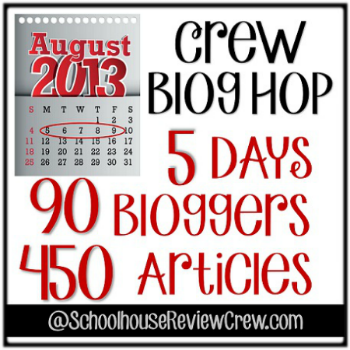 Don't forget to visit my crew mates and check out their 5 days posts! Everyone has a different topic!
Read all our Free and Frugal Posts!