Have you heard of Lapbooking and Notebooking? Both are wonderful for visual learners, and kids who love to create as part of the learning process. To make a Lapbook or Notebook, your child would take the things they are learning and create visual representations of the material, along with important facts, written information, and other fun manipulative elements. Lapbooks and Notebooks are wonderful for review and retention purposes, and make beautiful keepsakes for record keeping. In the Hands of a Child is a company that produces Lapbook and Notebooking units to make the using this method of learning easier!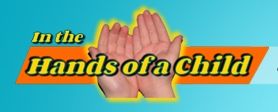 I was thrilled to see that In the Hands of a Child had a lapbook for dictionary skills called Words, Words, Words: Understanding the Dictionary and Thesaurus. I just moved Bug from the first dictionary up to a solid middle grades dictionary because he is running into more and more challenging words as his reading skills get stronger. I have been teaching him to properly use the index, and look up words, but I really wanted to find a way to make it fun, and teach him in a way that will really click with him.
The Words, Words, Words pack has resources, graphics and lapbook elements, as well as information on how to use the guide and lay out the lapbook, instructions for printing, and a suggested schedule. This study is meant to take a week to complete.
One thing I really love about this Hands of a Child lapbook is that it's not simply elements for you to cut out and fill it. It contains all the information you really need to complete it. The study comes with a printed guide, written to the child, that is full of information about the subject matter (in this case, dictionary and thesaurus information). This study covers dictionaries, parts of the dictionary, noah Webster, word entries, word history, dictionary games, looking up a word, thesaurus, types of thesaurus, selecting a synonym, and vocabulary.
I am really impressed with how thorough this unit is, and I can't wait to check out more of In The Hands of a Child's units as we kick off our school year.
You can see a sample of the Words, Words, Words study for Grades 2-5, or purchase it (on sale) for $5.00 on their website. In August, everything is 50% off, and prices will be returning to normal in September, so head on over there soon to check it out!
You can read more crew reviews from families who used these Lapbook and Notebooking packs by clicking the Schoolhouse Crew Banner below.