I love science kits. I may have a bit of addiction to them. Sometime, ask me how many I have in the closet right now… it's a little embarrassing. You have no idea how much I begged to be put on this Schoolhouse Crew Review. When I was first shown EEME, and their slogan "Geek Out" I just knew I needed to try this with Bug. Electronics kits for kids are hard to come by, especially ones with high quality materials and supportive lesson plans. EEME's Genius Light Project (the first in their subscription kit program) blew my other science kits out of the water.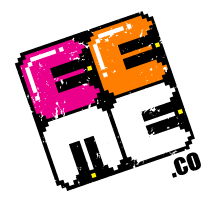 What You Get
When you order a subscription to EEME, each month you will receive an electronics project kit, with access to online lessons to teach you and your child how to put them together, and why they work they way they do.
The first kit you receive is the one shown here, Project Genius Light. This kit came packaged in a box with all it's elements well packaged. Included was instructions to sign up for the lessons online and sign it to get video instructions to put the kit together.
How it Works
Hubby decided this was one review he wanted to do with Bug, so I let him take the reins on the project. As a Homeschool Momma, I feel like I spend a lot of time working with the kids, and Dad sometimes takes the back seat with the "fun." I loved that this was a project they could have fun with, and Dad could do some of the teaching.
All they needed to do was open the kit, sit down with the videos, and dig in. When you log into the EEME website, you can find the lesson videos for all the projects for the kit. I love how the lessons are laid out in small, bite sized videos.
They played each video, then completed that step. All the instructions and explanations were easy to follow, and clear enough for Bug (who is 7) to understand.
How it worked for us:
I loved the step-by-step videos for this project. When I first opened the kit, Bug wanted to dig in and assemble the project. I am so glad I had him wait until we could pull out the computer. Everything was clear and easy to use. The project itself is interesting, because it makes a night light that shines when it is dark, and turns off when it is light.
The videos have occasional questions that helped us track Bug's understanding of the concepts. I like that they helped pull out the important information, so I knew Bug was doing more than just playing with the elements, he was learning vocabulary and concepts along the way.
I was impressed that is product uses real materials. Nothing is dumbed down. This kit is a real bread board, with real sensors, wires and electrical components. Nothing has been made "kid friendly" or easy. Which isn't a bad thing. It's wonderful to see my 7 year old build a circuit, and understand what he is doing.
The only negative falls in the same category as above- the elements are all real electronics, and are fragile. As soon as we tried to build our kit, Bug immediately broke the breadboard. There is a clip that holds it in place. The video warned us to be careful, and he was, but the plastic was so rigid that the clip broke anyways. I didn't feel that Bug was careless with it, it was just an unlucky break for us. We were able to do the project still, but had to improvise a little and tape the board together. It is not as sturdy as it would have been had it not been broken.
Dad's Thoughts:
"Overall I feel that the program is well presented and organized. It is technical enough for a parent to keep interest and simple enough for children older than 7. The instructor was very knowledgeable; after each section I would explain what was covered and why the components operated the way they did and immediately upon clicking the next video the instructor would recap using the same concepts that I had just explained.
I believe that this program is excellent and I would recommend it to just about any family, I'm going to try and talk Heather into purchasing more kits!"

Mom's Thoughts:
Dad pulled this project out to show his friends the other night when we had company over. Not only is this fun for kids, it's something adults can "Geek Out" with too. I loved that adults, who work with this technology (and, let's face it, the military has some technology that probably is even cooler than a Genus Light), would pull it out at a party and play around with it. This really was an awesome project for Father and Son to do together!
In a Nutshell
This kit is awesome. The videos are awesome. The whole thing is just awesome. Anything that gets my kiddo excited about technology is a winner in my book. Anything that gets my family together, and learning, is something I am going to support. This product is recommended for anyone over the age of 6, but I think anyone under the age of 10 will probably need parent support. EEME is available as a subscription based service, with plans starting at 18.95 a month for 5 months (right now, there are 5 kits in total)