TOS Review: Beeyoutiful Hair and Skin products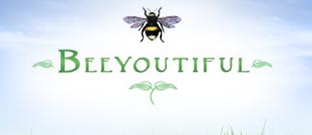 This month, The TOS Schoolhouse Review Crew has been lucky enough to review products for Beeyoutiful, a company that promotes "Healthy Living for the Real World". It's been wonderful to review something meant to give ME a boost, when too often as a homeschooling mother, my health and appearance get put on the back burner. I was given four of Beeyoutiful's Skin and Hair care products to try.
The Products
Laveshmint Hydrating Toner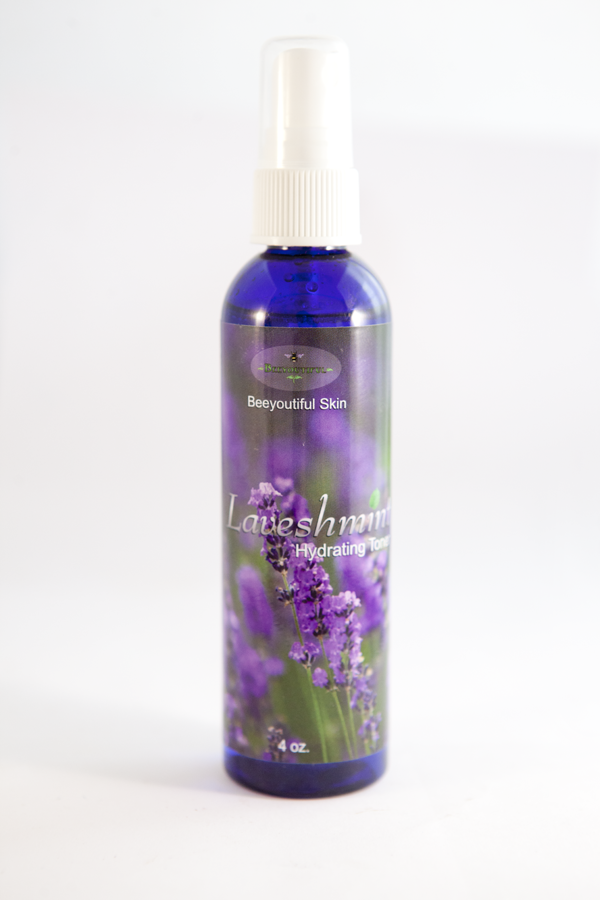 Beeyoutiful describes this product as "the ultimate culmination of clean refreshment." It includes "a unique blend of lavender and peppermint essential oils to cool sunburns, cleanse wounds, and uplift your countenance."
When I spray this on my face, my skin feels immediately cooler. After a few seconds, it feels tingly, and slightly tighter. The scent does not linger on my face, and smells more like the lavender then the mint so I can use it any time of the day. It only takes a few seconds to use, but seems to make a huge difference in my skin's texture.
In doing my research for this review, I had to look up what exactly IS a toner, since it has not been a constant part of my skin care regiment in the past. There are a few different products that tend to get lumped into the "toner" category, which also include astringents. Astringents contain alcohol, which can leave your skin feeling uncomfortably tight and dry, but the Laveshmint toner contains NO alcohol, and will not dry out your skin. The Laveshmint Hydrating toner leaves my skin soft, tingly, slightly tighter, and feeling moisturized.
Laveshmint Hydrating Toner is available at Beeyoutiful for $14
Laveshmint Daily Moisturizing Lotion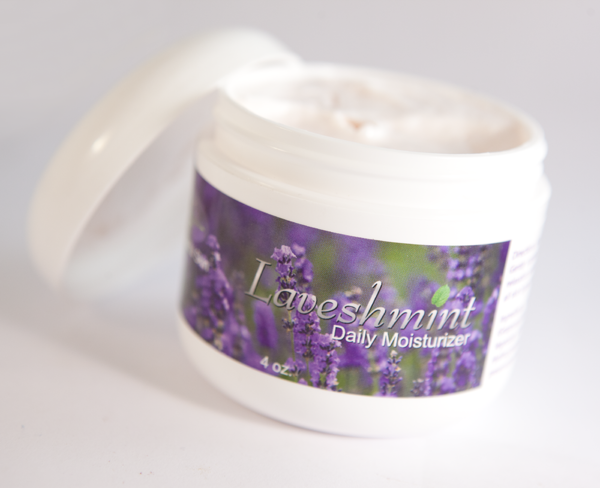 The description for this product says it is "a soothing facial moisturizer that hydrates and heals with the power of pure Aloe Vera" and is "scented with peppermint and lavender essential oils to bring cool relaxation while aloe and coconut oils smooth and nourish skin."
This lotion has a mousse-like texture. It is very lightweight, and a very little bit goes far. The mint scent of this product is much stronger then the lavender scent, and can be overwhelming to me, so I only use this product in the mornings. One downside of this product is that it does not provide any protection from the sun. I needed to wear a second product to protect my skin from sun damage. The tingle it leaves on my skin is very pleasant (and surprising in a moisturizer!) and helps me wake up when I am dragging.
This product is very moisturizing without being greasy. I think this product would work really well for someone with dry skin who isn't very sensitive to stronger scents.
Laveshmint Moisturizing Lotion is available from Beeyoutiful for $12.
Vanilla Dream Body Butter
The description of this product makes my mouth water. The Vanilla Dream Body Butter contains "Shea butter, vanilla-infused oils of coconut, olive and grapeseed, grapefruit seed extract, essential oil of ylang ylang and vanilla plantifolia."
This lotion smells fantastic. The scent is light and clean. The texture of this is not like a regular lotion or crème, but instead is more solid in the jar (for example, if I turn the jar upside down, the product would not move at all). This makes it a little more difficult to get it out, but I use it primarily for my hands, so I only need a very small amount.
I am normally very sensitive to greasy hand lotions, and don't typically use them. The Vanilla Dream Body Butter doesn't leave my hands feeling greasy at all, instead they just feel smooth and silky. The smooth, silky feeling lasts much longer than other lotions I have tried, without any greasy residue at all. The description of this product talks about it having healing properties, I was surprised at how quickly this product made a difference in the dry, cracked skin on my hands.
Vanilla Dream Body Butter is available from Beeyoutiful for $15.
Hair Shine Spray-In Conditioner
This shine spray is an "organic blend of aloe and essential oils of lavender, rosemary, and citrus… The lavender is an especially hard worker in the mixture. It enhances body in your hair and is a major contributor to Hair Shine's detangling and softening qualities." The scent of this spray is to die for, it smells like summer, and lavender fields. It is so refreshing and yummy!
The descriptions states it can be used as a detangler, a shine enhancer, a body spray, to treat sunburns and bugbites…. This product is easily my favorite of the four Beeyoutiful products I tried because it is so versatile. Since it is a natural product, I have no hesitation to use it on my one year old daughter's hair- I have used it to help me comb it when it is tangled, and to help keep her hair smooth when I want to put it up in ponytails. Her hair is still very baby fine, but the shine spray can still help me get it smooth without making it greasy, and without exposing her to harsh chemicals.
It is also useful on my very thick, coarse hair that becomes tangled easily. Most shine sprays leaves my hair too greasy so I am unable to use them, but Beeyoutiful's shine spray isn't greasy at all. I have used it as a detangler and leave in conditioner right out of the shower, and also take it with me when I go out, so I can get the knots out of the underside of my hair easily throughout the day.
Because I have it with me, I regularly use it as a body spray and a substitute for lotion when I am in a hurry. It moisturizes my skin quickly and easily. I even have sprayed it on the boys when they scuff their knees when we are out playing. The product helps make those little scuffs disappear and cools their skin. This one little bottle can be used for so many things!
Hair Shine Spray in Conditioner is available from Beeyoutiful for $15
In a nutshell
All the products I used were high quality, and lived up to their descriptions on the website. The hair shine spray was my favorite because it can be used with many members of my family, and doesn't leave my hair or skin greasy- which is something I have never found before in a hair shine product. On top of amazing products, this company supports values I find important.
"Beeyoutiful skin products contain NO Parabens, Formaldehyde, Petroleum derived ingredients or SLS Detergents. They are all manufactured in the USA using pure, all natural ingredients. No testing done on animals. All testing personally done by Beeyoutiful Staff and family."
Disclaimer: I received these products free of charge in exchange for an honest review. All opinions are mine. Click the Review Crew Banner above to read more Beeyoutiful Products Crew Reviews