Character Education is so important to me. Homeschooling gives me a wonderful opportunity for me work with my children on life skills, and show them how to be happy, healthy people. Even though I am trying to teach my children, I still feel like there is room for me to grow and learn too!

Ed Douglas Publications has a book called 25 Truths: Life Principles for the Happiest and Most Successful Among Us. If you haven't heard of Ed Douglas before, he is a businessman from Missouri with extensive credentials. He was the CEO of a very successful bank, and has served in many government positions. These days, he has taken the lessons he's learned throughout his successful career, and has written books for teens and adults to help them achieve success also.
Ed Douglas wrote this book as a way for parents to help teach these 25 simple truths that will, as he puts it, can lead to a "happy and fulfilling life." This book covers "character and values, caring and compassionately dealing with others, making a difference in the world, and much more."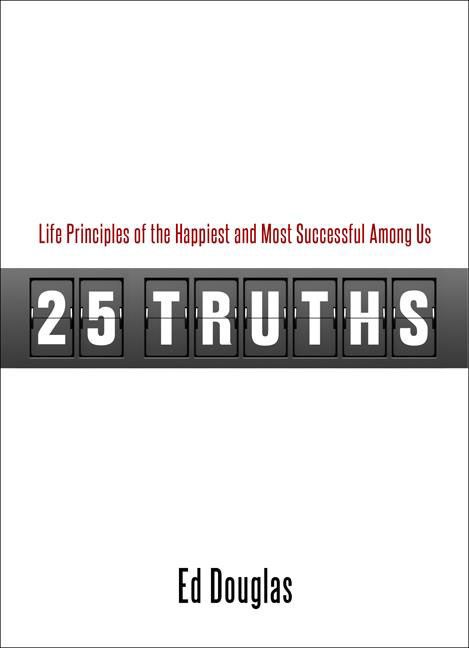 The Truths are simple, and easy to read quickly. Each section is followed with discussion questions which you can use for self-reflection, or with children in grades 6-12. Each of the sections includes a succinct truth, and is supported with bible quotes, inspirational quotes, and commentary from the author. I love that the book has short sections, because it's easy to read a couple pages, and follow it with discussions with the kids.
Some of the Truths are:
Be Slow to Judge
Don't be Lewd, Crude, or Rude
Don't Hate- Instead, Forgive
Little Things can Make a Big Difference
Take Life One Step at a Time
Read more about 25 Truths!
Many of my crew mates used this wonderful book with their older children, I highly recommend you head over to their blogs to see how it worked in their home. I wish my kiddos were old enough to discuss this with me, but in the mean time, I am enjoying it for myself.

Purchasing Information:
You can
pick up your copy of Ed Douglas Publications' 25 Truths for $12.50