This week the Crew is talking about summer reading for boys, so I sat down with Bug, and our home library and came up with our top 10 picks any boy should read this summer. I hope you find a new book to love!

Amazing Leonardo Di Vinci Inventions You can Build Yourself–
This book is part biography, part history lesson, and part how-to. Many of Di Vinci's inventions and ideas are in this book, with instructions to build them yourself. Di Vinci was fascinating, funny and a genius- and this book is sure to keep a kid busy all summer!

The New Way Things Work-
This is the book Bug has out most often. It has diagrams explaining just about everything a boy finds interesting- circuits, magnets, machines, and so much more. It's a fantastic companion to a physics kit, or just a box of tools.

The Dangerous Book for Boys-
This book has all sorts of fun things, like knot tying, go cart building and many other activities to keep a boy's imagination, and hands busy!

The Hardy Boys Series-
The classics never die- maybe it's time to introduce your son to the same books you loved as a kid?
Times Tales-
Yes, this book counts as school, but over the summer, your child could painlessly learn his times tables. All he needs to do is read the little stories so they stick in his head, and practice with the included flash cards. Easy peasy!

Marcia Williams–
This author specializes in graphic novels of classical books and plays. She has comic books for the Odyssey, Shakespeare, Greek Myths, Robin Hood, and SO much more. You should check them out!

The Harry Potter Series-
I couldn't make a top 10 book list without putting Harry Potter on it. The story sucks you in, he's a hero a child can relate to, and nothing is cooler than Hogwarts!
Sideways stories of Wayside School
These were my favorite funny books growing up- Even my homeschooled kids can laugh at the stories of Wayside School.

Built to Last
Built to last is a compilation of three books- cathedral, castle and mosque. It takes you into these buildings with pictures of how they were built and what makes them wonderful. It's a detailed, visual book any boy would love.

Horrible Histories
This books are irreverent, sometimes gross, sometimes horrible, and totally hilarious. The series teaches history with stories kids won't be able to put down. I can't recommend them highly enough!
With all the reading we're doing this summer, we joined the library's summer reading program. You have to have finished the first grade to participate here, so I made this cute version of a summer reading program to use with Mr. Man. If you don't have one in your area either, you can use these forms to encourage the kids to read and put a fun spin on summer reading. You can print off as many pages as you need. I plan on buying the kids weekly ice cream cones if they read two hours in the week as a reward- think up your own reward to encourage your kiddos!
This Printable coordinates with our Farm Calender Collection (can you tell we're doing a farm unit study for July?). (See all our printables)
Don't forget, by downloading this document you are agreeing to our Terms of Use, that you will not share, reproduce or upload this document, in part or in whole, in any form to any other site, or with any other person. Feel free to share the link to this post instead! 🙂
Download: Read 'Mooo're this Summer Printables
Graphics By: Scrappin Doodles (license)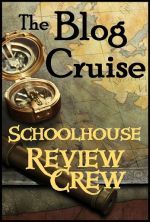 Join the newsletter
Subscribe to get our latest content by email.